Access to Kakien
Information about the Kakien
Shop is located in a shopping mall Osu.
Kakien Co.
| | |
| --- | --- |
| Representative | Yasufumi Goto |
| Address | 34-4 3-chome, Naka-ku, Nagoya Osu |
| TEL | 052-241-3477 |
| FAX | 052-262-4128 |
Nearest station
Nagoya Municipal Subway Tsurumai Meijo Line "Kamimaedzu" two-minute walk from the station
Nagoya Municipal Subway Tsurumai "Osu Kannon" 8-minute walk from the station
Nagoya Municipal Subway Meijo Line "yabacho" 10-minute walk from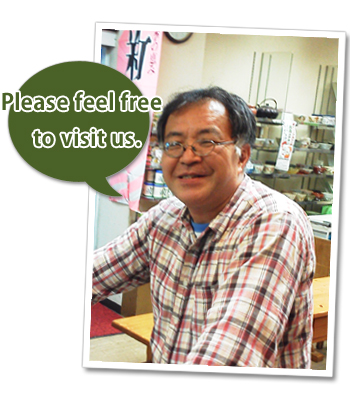 Three second generation owner Kakien
Yasufumi Goto

Are addicted to tea

You make a good PC.
I love history.

No experience is also fluent in English studies.

Speak only exam study.
I like conversation.
When the weekends and holidays, stand in the store, and also a tea tasting.
I hope that everyone knows the goodness of tea, please feel free to come visit us.
Introduction Osu shopping district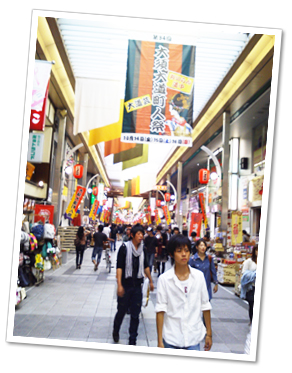 The biggest shopping mall in Nagoya "Osu shopping district."
Nagoya is lined with tourist hotels in 1,000 stores.

The following is reproduced from Wikipedia.

A variety of city facilities
In addition, Komehyou, Yabaton, headquarters in Osu, the headquarters of Oosuuiro well. Used for sale in this shop, or a regular restaurant's famous eateries, there are many souvenir shops. Some interesting places to visit including many elderly and Oosukannon Banshouji.
In addition, the Osu shopping district, which has started a series of self-employed young people.
The old is still a lot of clothing stores wholesale clothing Dakeari many, many opened a clothing store for young people.
In addition to the post office has a bank, OSU theater, thrift store, international restaurants, bars, furniture, or altars, game centers, pachinko shops, shooting ranges, baths, and a live house.
However, a thriving department store in Nagoya Station Sakae district, selling luxury goods, there is little business hotel.

OSU is sometimes, Asakusa, Akihabara, Harajuku, Shimokitazawa, Ikebukuro, such as those said to be added up all the Sugamo district.
Therefore, the elderly and young couples walking next to a nerdy hobby,
OTC products that look the families and foreign tourists, are also found in other towns uncommon sight.